Copyright © 2016 ROZA ZAMOLDINOVA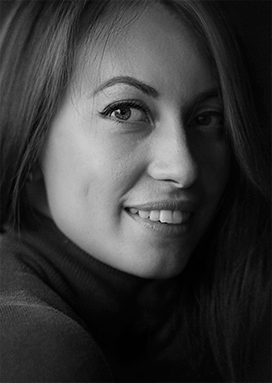 My story has started in Russia in 1984. As far as I can remember myself I've always been drawing... I remember sitting in the kindergarten room with all kids around me watching me drawing pictures. When it was time to choose a profession I went for graphic design and got my degree. Thanks to my amazing teachers I have a solid understanding of colour, composition and all other basics which I believe lead to any good result in visual arts, no matter if it's design, fashion or photography.
I've discovered my passion in photo editing during my student years and later when I was working as a Graphic Designer, I have found the retouching tasks to be the most exciting ones. I could spend hours bringing the picture to perfection.
I also had an experience managing my own business — I started up a kids clothing shop after having my first son and realising how expensive was to dress a kid. This learned me responsibility and now I am responsible with the deadlines.
My life changed back in 2012 when we have moved to Melbourne, Australia. I sold my business in Russia, had a second son and fall to thinking about "What do I want to do next?", and I came back to what I love the most.
Retouching for me is a hobby first of all, I really enjoy the fact of making something more beautiful. I can spend a lot of time working on single image and always put a little peace of my soul in every picture. Being payed for it is just a nice bonus. I also do Graphics from time to time if I have something interesting to work on.
What else you need to know about me? I love learning. I'm always trying to learn new things every single day, and I'm improving my skills consistently.
Well I guess that's all. Have a look at my works and don't hesitate to contact me if you have any enquiries. Every picture is unique, so please share your requirements and expectations, so I can work out the complexity of the job and give you the pricing.
Best regards,
Roza